Greetings
To provide the best emergency medical services.
Message from the president of the NEMC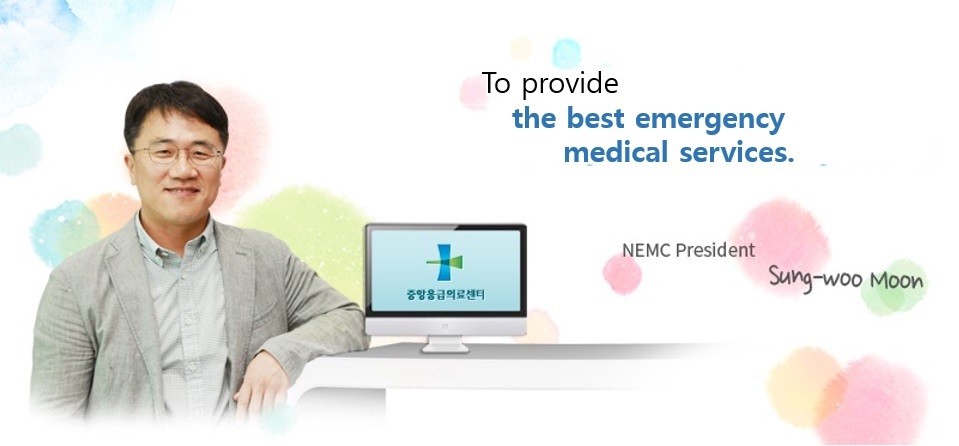 Thank you for visiting our website.
Everyone has the right to be protected from unexpected emergencies.
Our EMS system has improved over the past 10 years, and the dedication of the late Yoon Han-duk, the former Director of the NEMC played a major role in this improvement. In the reality that the quality of life is getting better and rapidly changing to a super-aged society, the right provision of emergency medical services is still an important issue, and continuous development is also required.
In order to properly establish and operate the national EMS system, the knowledges and efforts of various stakeholders must be brought together. At the heart of those efforts, the National Emergency Medical Center will serve its duties as follows:
- We will appropriately plan and implement various policies for the ongoing development and establishment of national EMS system.
- We will monitor, coordinate and improve every step of emergency medical services.
- We will ensure that every citizen can easily access the right emergency medical information.
- We will maintain a high level of emergency medical preparedness in response to the disasters or emergency crises.
We, all members of the National Emergency Medical Center, will do our best to ensure that emergency medical services in Korea function as a society's safety net.