Greetings
We will do our best for your healthy life.
Message from the president of the NEMC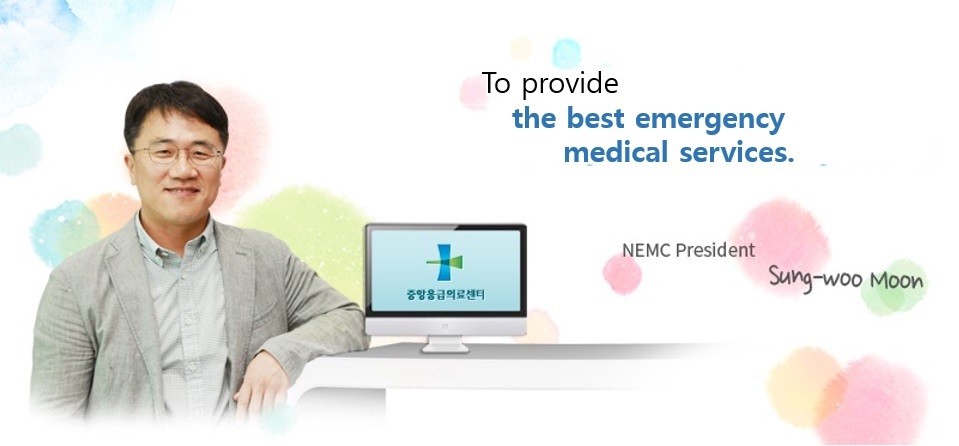 Greetings!
This is Sung-woo Moon, the president of the National Emergency Medical Center (NEMC).
Thank you for visiting the NEMC's website.
There have been various medical emergency situations in Korea along with changes such as radical industrialization, informatization, and the Westernization of people's physical constitution and food. The Westernization of lifestyle has induced adult diseases at an early age, emergency situations as a result of aging, accidents caused by an increase in the volume of traffic, and numerous disasters caused by climate change continue to occur. The government is responsible for handling such emergency situations and people are obligated to participate. As such, the NEMC is trying to protect people's safety and health with various types of information management and prompt response regarding such changes.
The NEMC is an institution that plans and manages information regarding emergency situations that occur in any hospital and any place across the nation. Accordingly, we need people to participate in the EMSS by providing their information to share in emergency situations.
The NEMC will put our best efforts into assisting your healthy life.
We will always provide prompt and safe emergency medical treatment in various emergency situations and protect your health. Thank you.